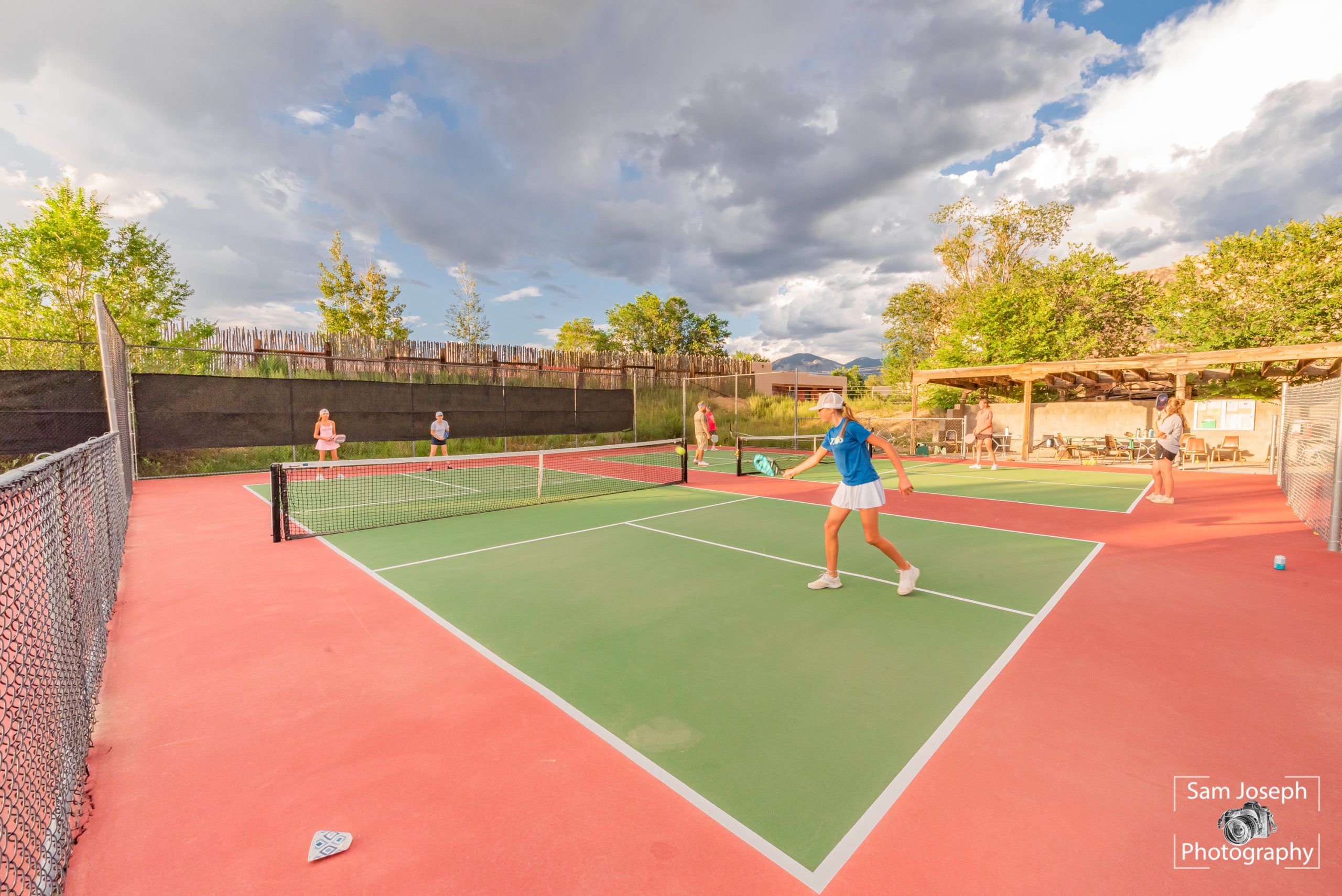 2023 PICKLEBALL SCHEDULE COMING SOON!!!
SKILL REFERENCE
BEGINNERS: 2.0 – 3.0 level players, and have no to little experience playing
INTERMEDIATE:  3.0 – 3.5, more competitive players but still recreational
ADVANCED: 4.0 – 5.0, most advanced, competitive players
SUNDAYS ARE OPEN FOR ALL LEVELS AND EXPERIENCE
The four main courts are designated for the level play listed above. 
The remaining two courts with temporary lines and nets are available for any level drop-in play.
For more information about Pickle Ball, please visit the following websites: USAPA Pickle Ball or Pickle Ball Inc.