With nine beautiful hard courts, clinics, lessons, tournaments, and a strong local community we offer a variety of activities almost year round.
Taos Tennis at Quail Ridge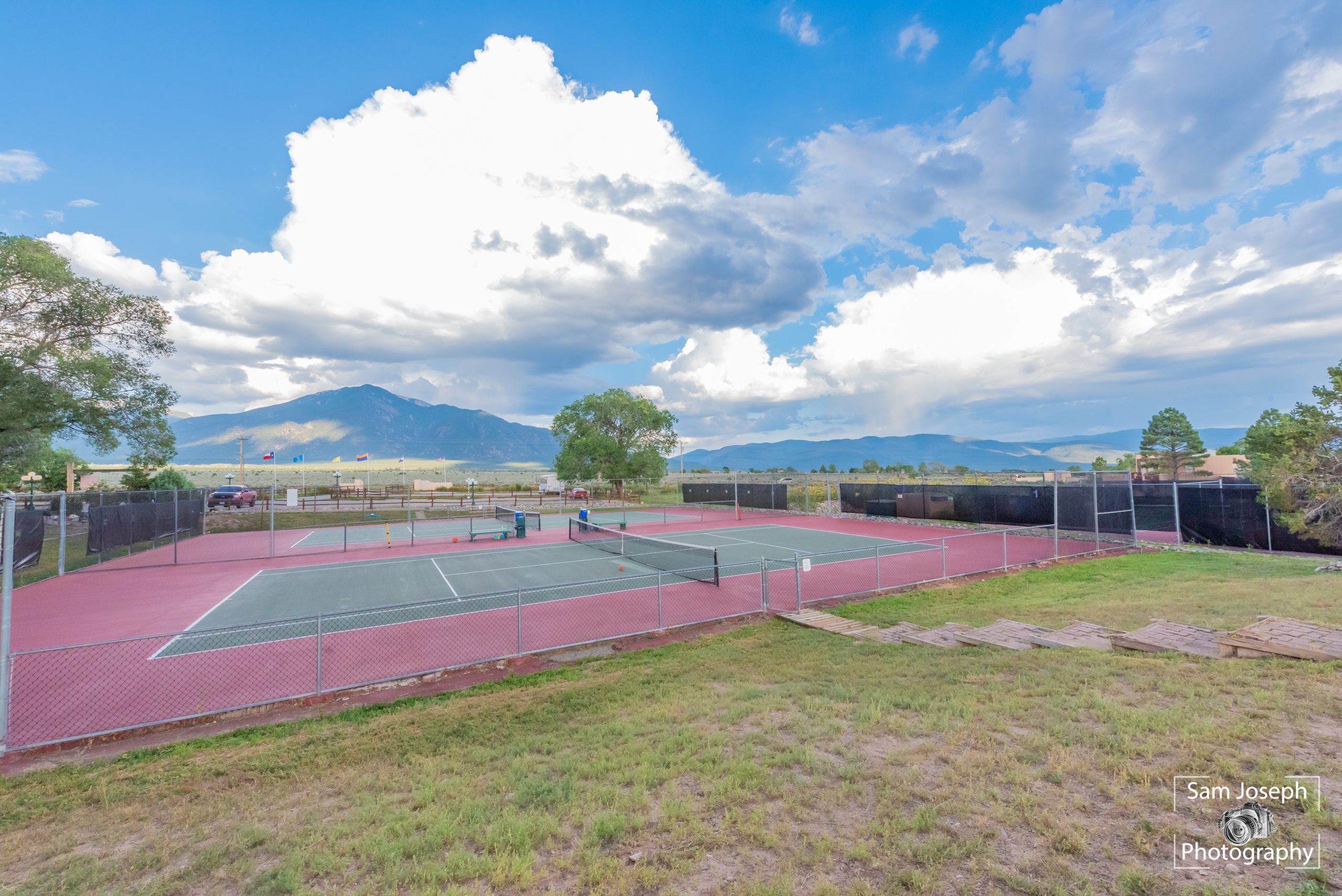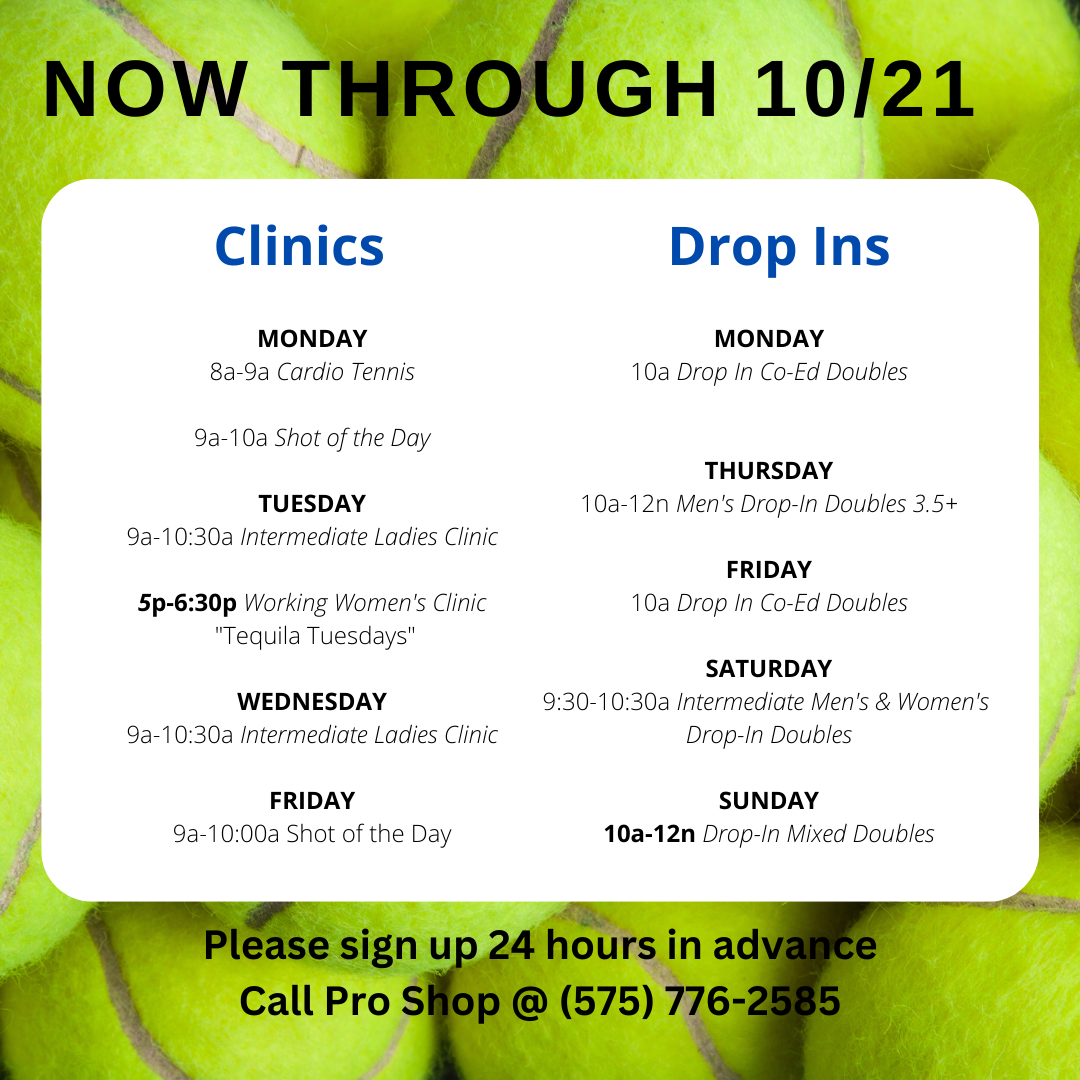 LESSONS
Tennis Pro, Kurt Edelbrock and team offer lessons for all ages and skill levels.
"Kurt Edelbrock, the Pro and Owner was a fantastic coach. We got 14 hours of instruction and play in four days and I came out of it a much better tennis player. Staff was extremely helpful and engaging. The courts were in great shape and you can't beat the background views while playing tennis!"
—T.K., Int., August 2016, Tennis Resorts Online
Instructors
Kurt Edelbrock                                  To schedule your private lesson
Roger Pastore                                    or for more info please call the Pro Shop.
Bob Clawsen                                      (575) 776-2585
Dale Christian                                    taostennis3@taosnet.com
FALL JUNIOR PROGRAM
Dates:
Session II    9/13 to 10/12
Junior Intermediate Clinic
Mondays: 4:30 – 6:00p – Ages 8 to 14
Daily Rate: $24
Full Session II package price $80 4 weeks
Shorty Swatters
Tuesdays: 4:30p – 530p – Ages 4-8
Daily Rate: $16
Full Session II package price $64 5 weeks
Payment due in full at sign up
Pro to student maximum ratio of 1:6; space is limited
Please contact Geni in the pro shop to register (575) 776-2585 taostennis2@taosnet.com
Advanced Teens
"Invitation Only" – Will meet 3 times a week
Contact Roger for info and pricing (575) 776-2585 taostennis3@taosnet.com
Weather-related cancellations will be refunded accordingly.
TOURNAMENTS
 40th Annual Aquí en Taos Tournament – Sept 30th-Oct 2nd
Player Party October 1st
Player Awards Sunday October 2nd
TOURNAMENT DETAILS:                                              
    SCHEDULE OF PLAY
Play may start Friday, Sept 30  if the draws are large. 
Players are responsible for checking time and location of play. 
Information given over the phone should not be considered official.
FIRST MATCH TIMES
Draws and first round match times will be posted by 2pm the Wednesday before the event.
There will be a Consolation Bracket for all those who lose their first match.
CONDITIONS
Players may play a level up, but not down.
Rules of USTA will govern all play.
Players will be defaulted if not ready to play within 15 minutes of scheduled match time.
SPECIAL NOTE
All players are obligated to umpire and/or call lines for other matches.  Rules of USTA shall be followed and the Point Penalty System will be enforced.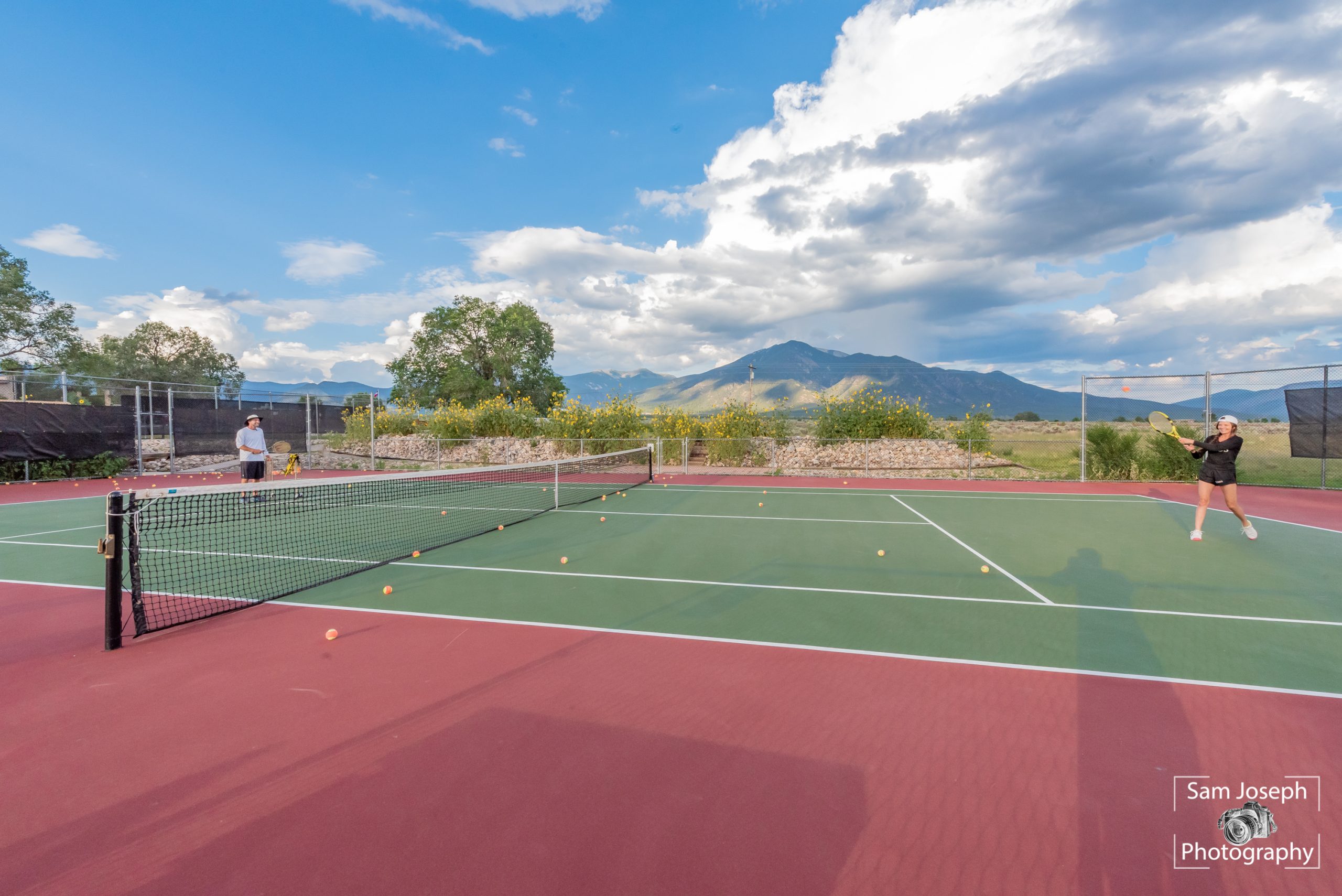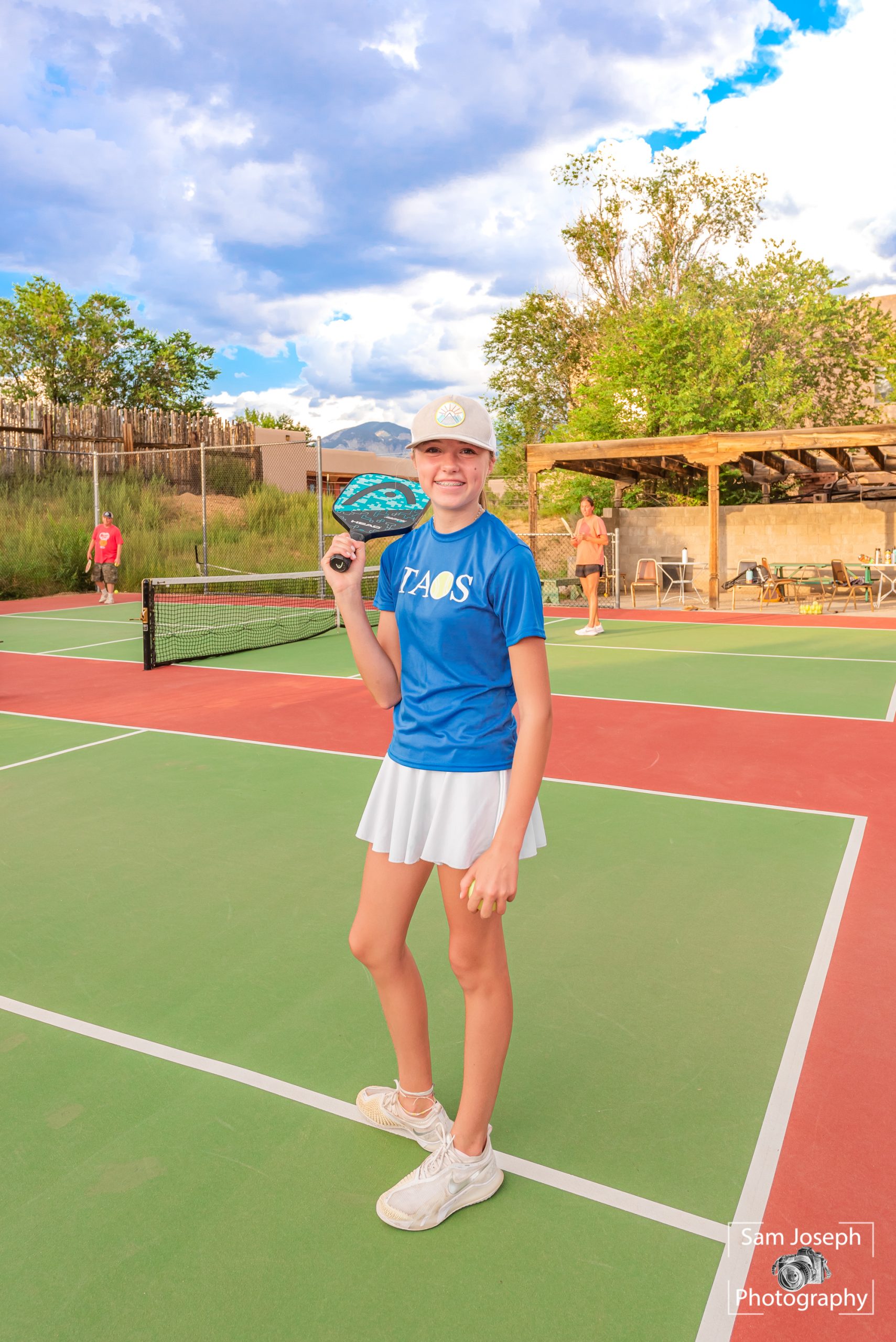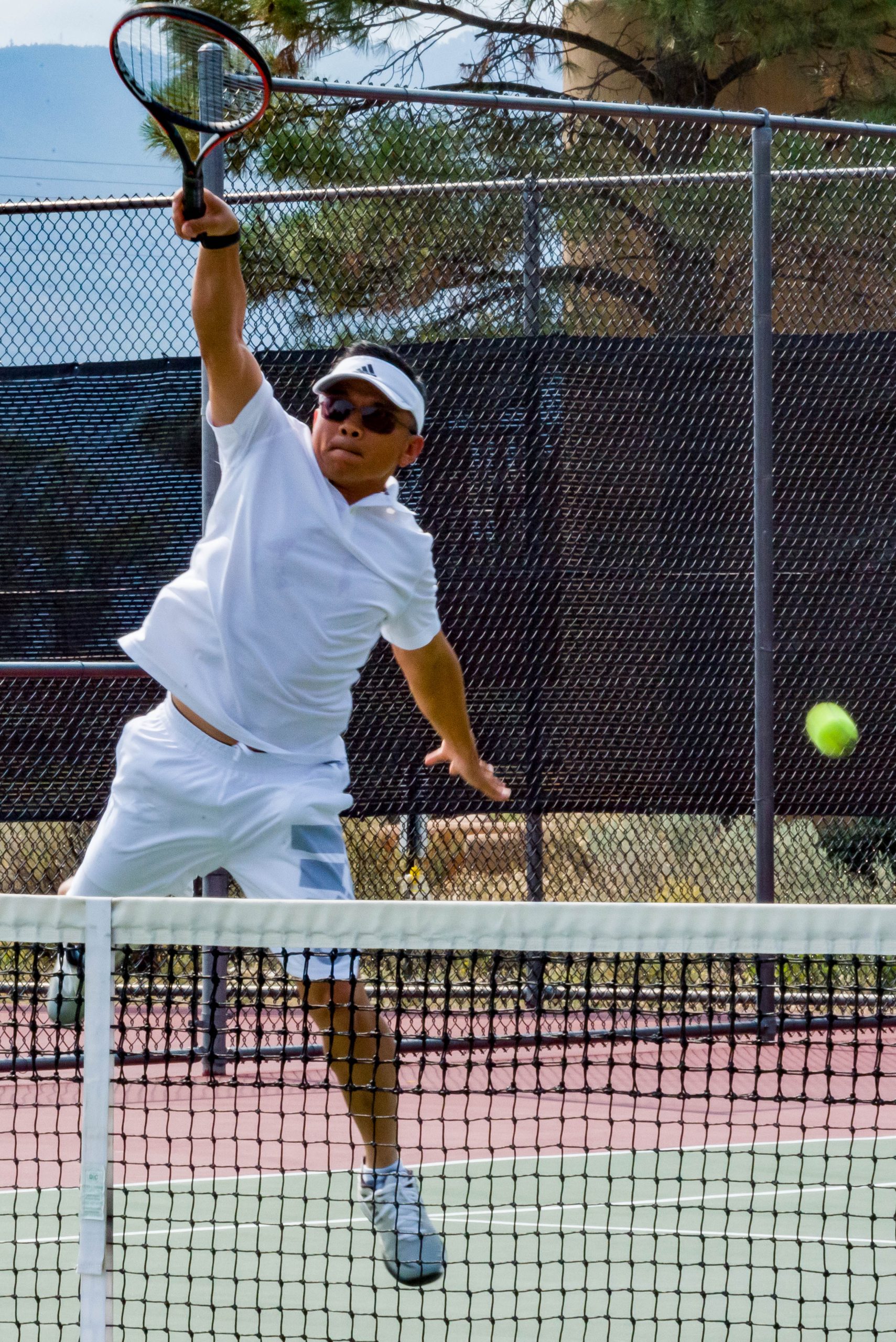 LEAGUE
Our Four-Week Tennis Leagues will begin Saturday, June 11th 2022. 
"I have been a member of Taos Tennis at Quail Ridge Taos for over seven years. It is a comfortable, beautiful and amazing club to be a part of. Kurt is one of the most friendly, supportive and generous pros and club owners I have ever known. The setting is spectacular with an amazing view of the mountains. The staff is always ready to respond to your questions and needs. Come try Tennis Taos … It is a friendly and family-feel place."
—B.L., Adv. Int., July 2016, Tennis Resorts Online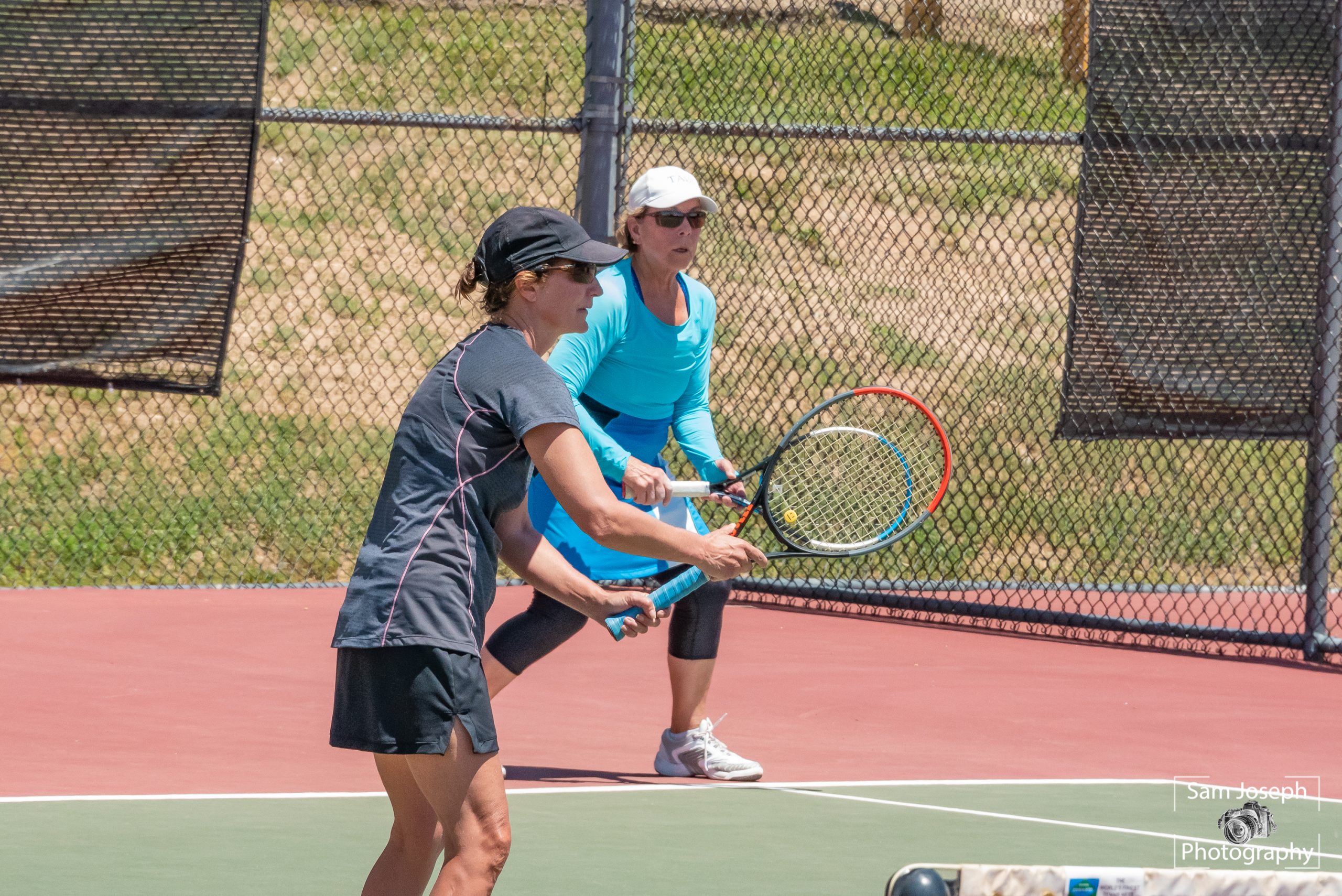 PRO SHOP
During tennis season the Pro Shop is open seven days a week from 8am – 1:30pm.
Court reservations, clinics, leagues, lessons and memberships are coordinated through the Pro Shop.
We provide professional racket stringing with Babolat ranging from $20 to $65. Turnaround time for stringing is usually 24-48 hours.
To make appointments or for information call (575) 776-2585 or email info@TaosTennis.com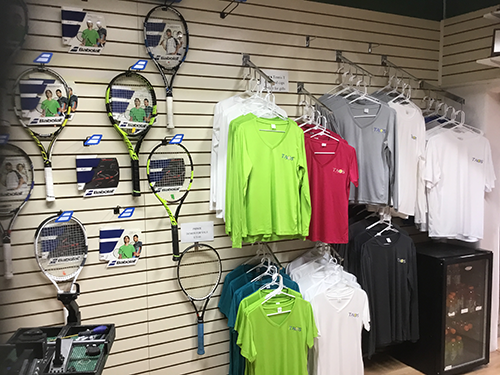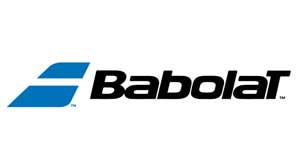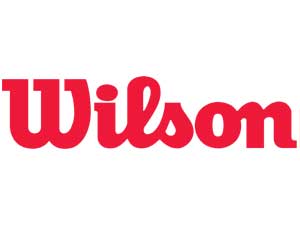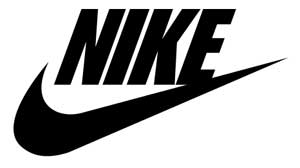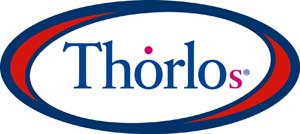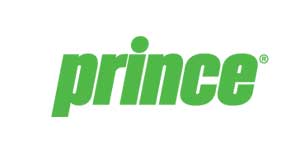 Taos Tennis at Quail Ridge is like an oasis for tennis players in northern New Mexico. They have ten beautiful courts in a very scenic setting. They are also highly-rated in the nation for their ability to provide competition for players of all abilities. Kurt is the head pro and owner of this facility who can also rent you a courtside condo. We were visiting Taos to see the tourist sites, but were pleasantly surprised to be able to get in some enjoyable tennis. We would like to go back for a week-long tennis vacation.