Taos Tennis at Quail Ridge is a nationally recognized family friendly tennis resort that has been owned and operated by Kurt Edelbrock for over fifteen years. Our welcoming tennis community includes local players, out-of-town visitors, and condo guests. And with all level of skills, you can easily find a friendly and competitive match any day of the week. Check out our
drop-in schedule
for weekly matches or feel free to contact us to set up matches. In addition to our 10 tennis courts, our 7.5 acre property includes,
pickleball courts
, a heated
swimming pool and hot tub
, a
pro shop
, and sweeping mountain views. Also, for kids, we feature tennis programs, swimming lesson, and summer
FIT camps
! Whether you're looking to become a full-time member or plan to join us while your visiting, we know you'll find Taos Tennis to be a fantastic community in a world-class setting.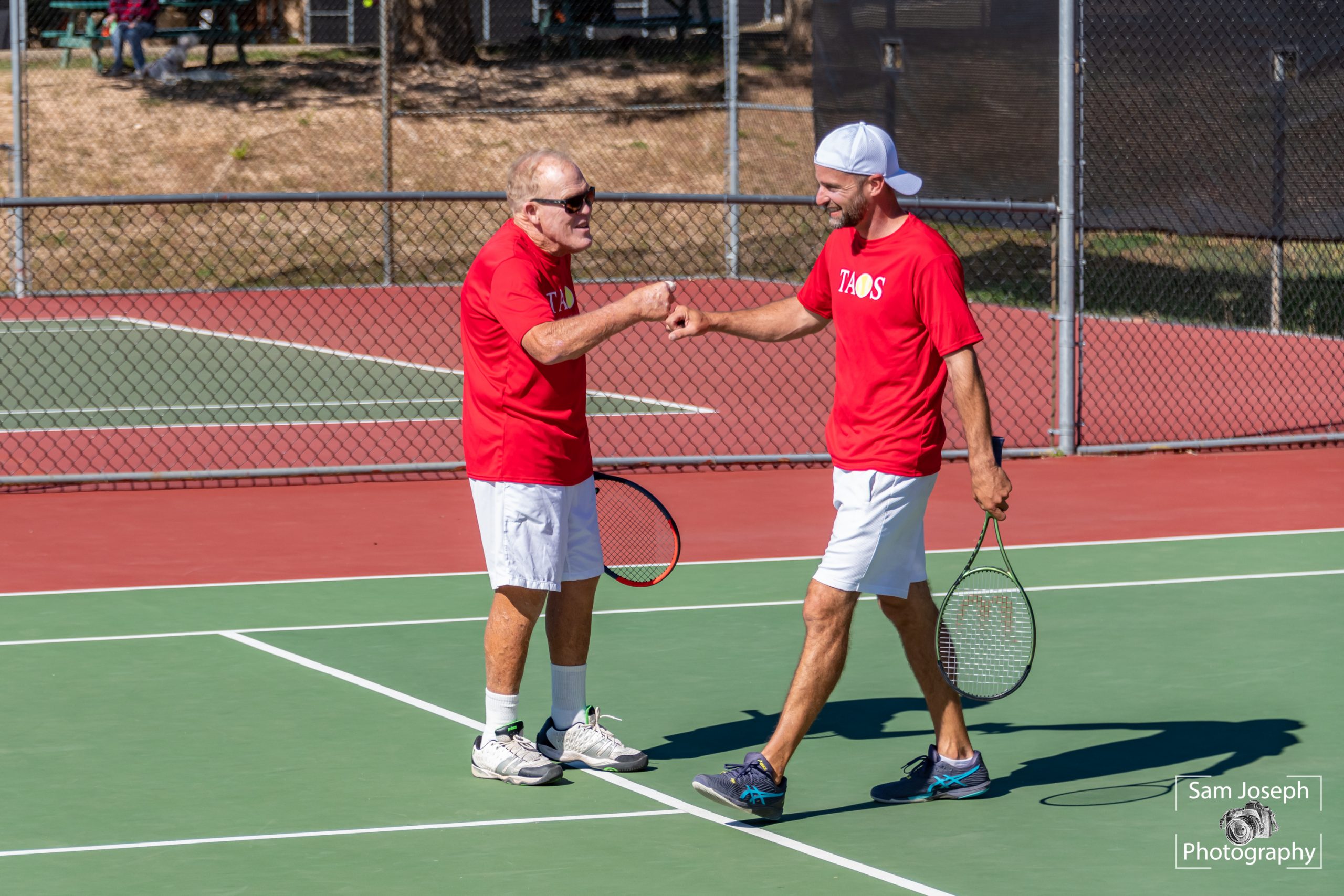 Tennis
Kurt Edelbrock – Director of Tennis
Roger Pastore – Head Pro
Bob Clawson – Assistant Tennis Pro, and Head Stringer
Pools
Kei Braun – Certified Pool Operator (CPO)
Quail Ridge Condos
Hillary Ames – Front Desk Manager
Pro-Shop
Geni Gill & Martha Woulfe
Administrative
Nanette Emanuelson – Bookkeeper
Marketing Manager
Christina Neubrand
"The most breathtaking scenery. Friendly staff and great instructors. The elevation can cause concern and Kurt and his team ensure that the pace meets everyone's abilities. Truly enjoyed the Shot of the day clinics and for a more customized option, a private lesson. You can't go wrong. I learned a ton. Only drawback was there is no night play, but for me this was not a concern."
—J.M., Int., September 2016
"Great tennis resort; Kurt Edelbrock is a wonderful instructor! Weather is fabulous and the backdrop of the mountains makes it a beautiful setting. Lots of courts and lots of fun people to play with!"
—R.E., Low Int., September 2016
"Kurt Edelbrock, the Pro and Owner was a fantastic coach. We got 14 hours of instruction and play in four days and I came out of it a much better tennis player. Staff was extremely helpful and engaging. The courts were in great shape and you can't beat the background views while playing tennis!"
—T.K., Int., August 2016
"With 10 courts, spectacular mountain views, wonderful mild summer weather, excellent pricing, and a great teaching staff, I would highly recommend this facility. Head pro Kurt is fantastic and works on all aspects of your game. After his teaching clinics, he always made sure I had guaranteed matches with his other players. The complex is quiet at night but this resort is ideally located about 4 miles from the downtown Taos historic plaza so there are plenty of restaurants and nightlife nearby. Very nice to have rental condos with full kitchens in the tennis complex rather than stay in a regular hotel room."
—M.H., Int., August 2016