2023 Summer Youth Tennis Programs and Registration

QUESTIONS? CALL THE PRO SHOP 575-776-2585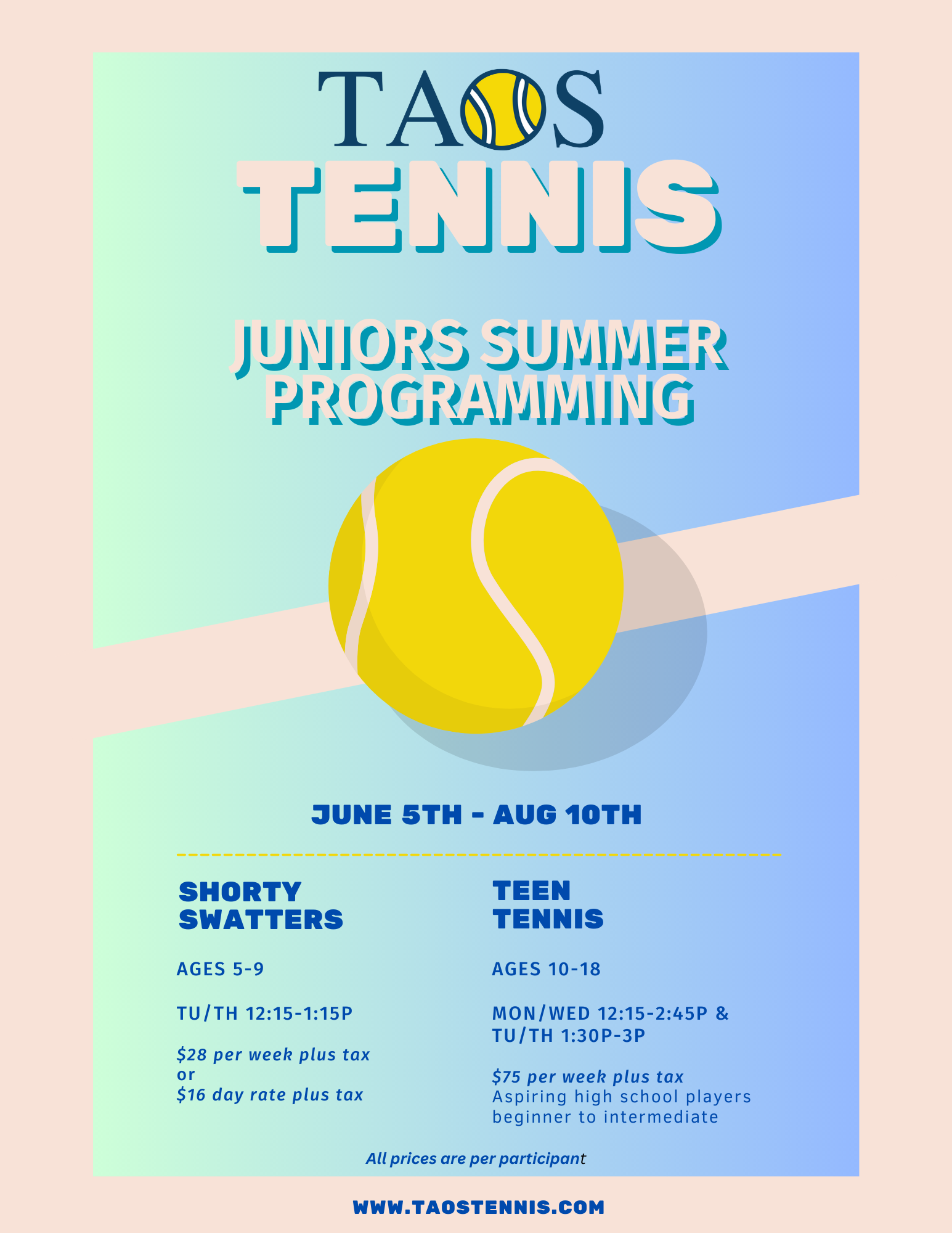 FIT NEIGHBORHOOD Camp is an engaging, active, and fun way for kids ages 6-10 to spend their summer days outside. We offer a supervised, structured environment with daily activities including swimming, tennis, group games, arts and crafts, and projects. FIT NEIGHBORHOOD believes in fun, teamwork, mentorship, and creativity!
REGISTRATION IS OPEN AS OF MARCH 1, 2023.
We will accommodate weekly enrollment (Monday through Thursday) with no drop-ins. Minimal time will be spent indoors (only in the event of immediate weather emergencies). Children with any symptoms of illness must not attend camp. 
for more info and to register